Yuletide in Seaside is a long held annual tradition in Seaside featuring a variety of FUN family friendly events! This year we have: Seaside Artisan Fair, Parade of Light & Community Tree Lighting, Tour of Lights, Window Decorating Contest, Letter from Santa a Coloring Contest and MORE!
Scroll down for more information on all the different events and fun things happening throughout the Holiday Season!
Tour of Lights - Sponsored by Grocery Outlet
CLICK HERE for the 2022 Map!
Starting December 2nd through December 31st, 2022.
Participants will pickup or download the map and begin their FUN filled night of watching the beautiful seasonal lights and decorations. Once finished they can go online and vote for their favorite houses! This application is open to ALL residents of Seaside and Gearhart. There will also be a Window Decorating Contest map for Businesses in Seaside and Gearhart.
There will be a 1st, 2nd & 3rd and *NEW* People's Choice Awards with CASH prizes!
1st Place: $500
2nd Place: $250
3rd Place: $100
People's Choice: $150
*This is for RESIDENTIAL addresses. For BUSINESSS addresses see "Window & Location Decorating Contest".
CLICK HERE for the 2022 Map!
Santa's Reindeer have flown into Seaside this Holiday season, and they have left a "Reindeer Trail" of clues to find them all! Find Rudolph at Grocery Outlet to begin the search for all the Reindeer scattered throughout BUSINESSES in Seaside!
If you complete the Reindeer Trail, return your guidebook back to Grocery Outlet for some FUN prizes for kids!
Looking for a gift this Holiday? Look no further than the Seaside Artisan Fair! Over 80 vendors each year with a variety of handcrafted items from art, woodworking and photography as well as goodies such as fudge, truffles and toffee! Santa will also be joining us both days for photo opportunities!
Friday, November 25th: 11:00AM-5:00PM
Saturday, November 26th: 10:00AM-5:00PM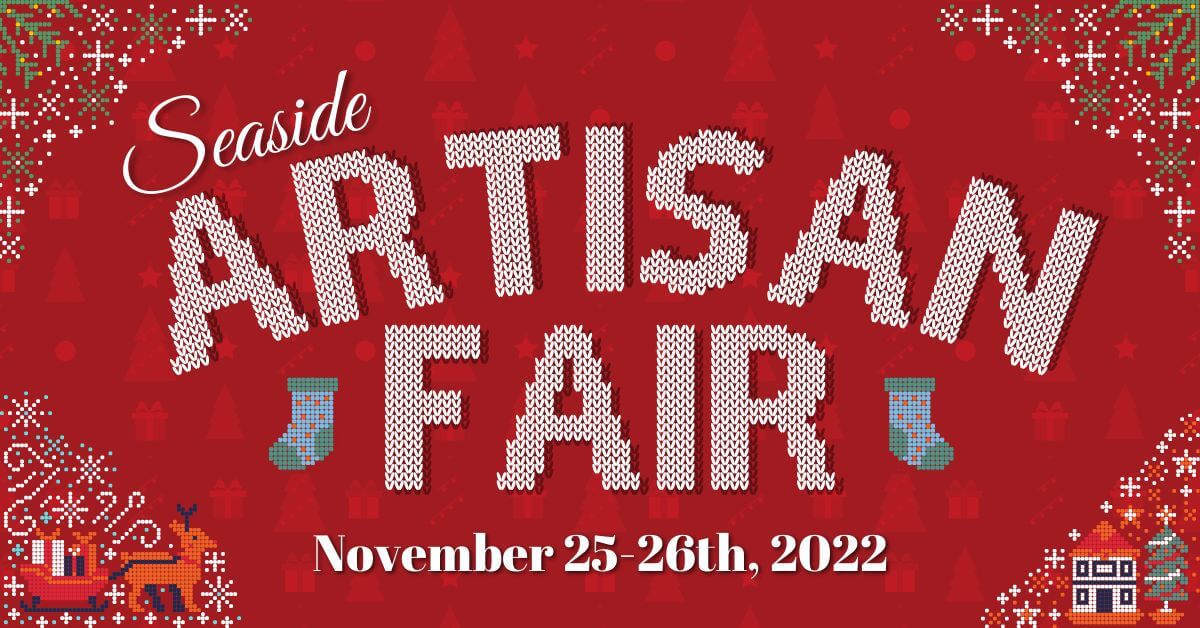 Parade of Lights & Community Tree Lighting Sponsored by Pacific Power
Join us for the annual Parade of Lights and Community Tree Lighting - Sponsored by: Pacific Power!
Grab a spot downtown and watch as the parade strolls by with festive lights, costumes and displays! After the parade has made it's way down Broadway listen in as we announce the winners of the Parade Categories!
Categories:
Mayor's Choice
Best Walking Group
Best Commercial Motorized Vehicle
Best Non-Commercial Motorized Vehicle
Best Walking/Motorized Combination
After the parade is finished stick around as we light the Community Tree in downtown Seaside!
Parade Begins: 7:00PM
Tree Lighting: 8:00PM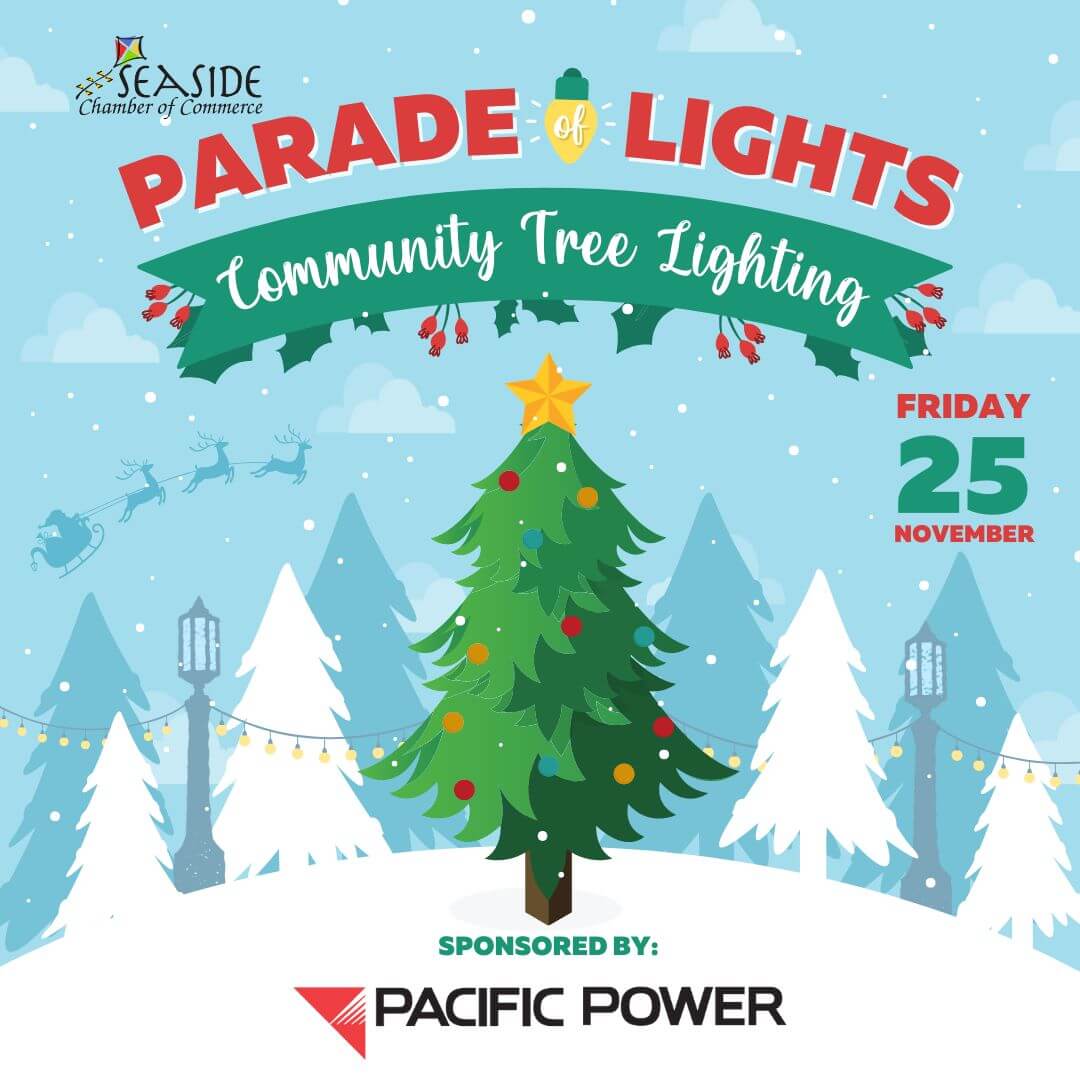 Days until Yuletide in Seaside!